Legal Authorities for NLG Emergency Resolution adopted by the Oakland convention on 10/24/2015
By Art Heitzer
November 25, 2015
Note: The following Resolution statements are followed by supporting authority.

1. "While full repeal of the statutory authority for these economic sanctions can only be done by Congress, …" Such as repeal of the Toricelli and Helms Burton actacts of 1992 and 1996, respectively.

2. "the Obama administration has so far not used its expansive authority to allow Cuba to sell to the U.S.,…" See http://americasquarterly.org/charticles/the-new-normalization/ by Atty. Robert Muse, in section 2: "The U.S. president's authority to rescind or otherwise modify the trade embargo on Cuba is essentially unfettered." Muse quotes from the beginning of the Cuban Assets Control Regulations (CACR), which states that "all ... transactions are prohibited except as specifically authorized by the Secretary of the Treasury..." The Cubans agree that the administration has wide authority which has not been used to lift these trade restrictions; see http://en.granma.cu/cuba/2015-02-12/the-blockade-has-not-ended; and also the October 2015 UN speech by Cuban Foreign Minister Bruno Rodriguez, http://en.granma.cu/cuba/2015-10-27/bruno-rodriguez-we-will-continue-to-present-this-draft-resolution-for-as-long-as-the-blockade-persists, which gives numerous examples of stringent and continuing extra-territorial enforcement actions. See also http://www.telesurtv.net/english/news/US-Fines-German-Bank-US1Bn-for-Doing-Business-with-Cuba-20141216-0037.html, http://www.cbc.ca/news/business/credit-agricole-sanctions-1.3280169, and https://www.cubastandard.com/?p=14263. This has effectively scared off U.S. and foreign banks from making payments owed to Cuba, even worse than before the December 2014 announcements about normalization. E.g. http://www.miamiherald.com/news/nation-world/world/americas/cuba/article43698861.html.

3. "...or to generally allow U.S. suppliers to sell or provide goods and services to Cuban entities, including urban and rural cooperatives." See Muse, above: "Similarly, the president possesses the executive authority to rescind restrictions on U.S. exports to Cuba." He cites to President Kennedy's Presidential Proclamation 3447, prohibiting such exports and indicates that "President Obama or a successor is just as free to rescind the proclamation that Kennedy made." There is no evidence that the U.S. administration has given detailed consideration to allowing U.S. Co-ops and others to support and trade with the growing movement of Cuban rural and urban Co-ops, based on their response in Commerce Dept. briefings in 2015.

4. "The Internal Revenue Service should cease all attempts and proceedings to
revoke the 501(c)3 non-profit status of IFCO, the Interreligious Foundation for
Community Organization, based on its long history of using civil disobedience to
challenge US restrictions on travel to and trade with Cuba." The full legal filings by the IRS so far, and responses from IFCO are posted via IFCO, at http://ifconews.org/irs-plans-to-strip-ifco-of-its-tax-exempt-status/ and at http://ifconews.org/ifco-fights-back-against-right-wing-attack/

5. "The U.S. Treasury Department's Office of Foreign Assets Control (OFAC)
should cease all impending threats and prosecutions of U.S. persons based on
their previous travel to Cuba, including the threatened re-institution of "trials for
travel" in Washington D.C." This includes apparently expansive interpretations of what it means to "provide travel services," and administratively prosecuting cases based on alleged incidents some five years ago. E.g. see the penalty of some $43,000 agreed to for c.2009-10 "travel to Cuba ... organized by nonprofit agencies that had OFAC licenses, and the trip's logistics were handled by a tour operator that also had an OFAC license." -- reported at http://blogs.wsj.com/riskandcompliance/2015/10/27/travel-firm-pays-fine-in-cuba-violations-case/. Proceedings instituted this Spring from the Miami OFAC office also are seeking large penalties for travel four & five years ago, pending further decision by OFAC how far they will proceed.

6. "the U.S. State Department should immediately cease its continuing practice of unreasonably withholding or delaying issuance of non-immigrant visas to mainstream Cubans invited to visit the US by academic and professional organizations including the NLG and for this convention." Such recent examples include: the President of the Cuban Labor Law Society, invited to the NLG convention, in late October, 2015; the President of the Cuban Institute for Friendship with the Peoples, invited to speak in Washington, D.C., NYC and California, in early November, 2015; and Dr. Alberto Roque, a leading gay activist and doctor who had headed Cuba's program for comprehensive treatment for transgender people, who was only able to give his invited presentation to the American Sociological Society annual convention (but missing most of the convention) in late August, 2015 and the Milwaukee LGBT Community Center in September after the intervention of U.S. Senator Tammy Baldwin, and Congressional Reps. Gwen Moore, John Conyers and Barbara Lee.

For more specifics, contact:
NLG Cuba Subcommittee
c/o Art Heitzer, aheitzer@igc.org
633 W. Wisconsin Ave., Suite 1410
Milwaukee, WI 53203 USA...
TAKE ACTION To REALLY Normalize Relations with Cuba!
November 16, 2015
Dear NLG Chapter Leader:

We are asking your support for the enclosed Emergency Resolution on Cuba [http://www.nlginternational.org/news/article.php?nid=665] which the NLG Convention in Oakland unanimously passed on October 24, 2015. It urges President Obama to use his expansive legal authority to substantially lift the continuing U.S. economic blockade of Cuba, instead of waiting and blaming Congress for not fully repealing the 55 year old blockade. The Resolution points out that the President has extensive executive authority which he can use, but has almost completely withheld, to allow Cuba to sell to the U.S. market, and to import most goods. It also decries: 1) the pending & imminent action by the IRS to revoke the tax exempt 501(3)c status of Pastors for Peace/IFCO for using civil disobedience over the last 25 years to bring humanitarian supplies to the Cuban people; 2) the recent resumption administrative prosecutions seeking harsh penalties for travel to Cuba based on trips some five years ago; and 3) the continuing pattern of unreasonably delaying or denying visas for mainstream Cubans to honor invitations from the NLG and other organizations to speak and meet with us.

An article based on the NLG Resolution and the nearly unanimous UN vote a few days later, was posted in the Huffington Post on Oct. 31 [http://www.huffingtonpost.com/marjorie-cohn/obama-put-your-money-wher_b_8443074.html]. As a result, the Resolution and the NLG's analysis has been shared or posted by numerous alternate news sources including: Counterpunch, Truth Out, Truth Dig, Common Dreams, Consortium News, Monthly Review, Global Research, End The Travel Ban, Znet, Portside, National Network on Cuba, Wisconsin Coalition to Normalize Relations With Cuba, and internationally as well.

The Convention also adopted an organizing strategy designed to provide badly needed education on this reality to the U.S. public and to increase the impact of this Resolution. We thus ask you and your chapter to take the steps on the following sheet, by December 15, 2015 if possible. Please also share and publicize this to your members, allies and the media.
Thank you for help,

NLG Cuba Subcommittee c/o Art Heitzer,
aheitzer@igc.org
633 W. Wisconsin Ave., Suite 1410
Milwaukee, WI 53203 USA
414-273-1040, ex. 12; fax 414-273-4859


TAKE ACTION To REALLY Normalize Relations with Cuba!

For individuals: Send a copy of the NLG or similar resolution to the U.S. Depts. of State and Treasury officials listed below, with a cover letter from you saying that you support what it says, and you would like to see a positive response or otherwise an explanation of the government's position why not.

For Organizations (NLG Chapters/Committees & others): Discuss and adopt or endorse the Resolution, and feel free to change & insert your group's name, and draft an appropriate cover message or letter.

Then please send that by FAX (email and/or call) to the Secretaries of the Treasury and the State Departments (or their representatives):

1. Secretary of Treasury Jacob J. Lew
Department of the Treasury
1500 Pennsylvania Avenue, NW
Washington, D.C. 20220
Phone: (202) 622-2000.
Fax: (202) 622-6415 [we do not have an email for him]
Send an online fax via http://www.gotfreefax.com

[To support IFCO, also please share with the following IRS official]:
IRS Commissioner John Koskinen
Large Business and International Division
Attn: SE:LB
1111 Constitution Ave, NW
Washington, DC 20224
Phone: (202) 515-4400
Email: irs.commissioner@irs.gov
Fax: (202) 622-5756
Send an online fax via http://www.gotfreefax.com

and

2. John Kerry, Secretary
Department of State
2201 C Street NW,
Washington D.C. 20520
Phone: 202 647 6575 (State Dept. main # is 202 647 4000)
Fax: 202 647 1579

with a copy to:

Alex Lee, Deputy Asst. Secretary for South America and Cuba
Street address: Same as for John Kerry at the Department of State, above.
Phone: 202 647 5402 (Bureau of Western Hemisphere Affairs), his Secretary Mariana Nolan, is at ext. 78563.
Fax: 202 647 0834
Email: leeea@state.gov

3. Your Senators, and Representatives; and

4. Please send a copy & tell us what happened, to:

NLG Cuba Subcommittee c/o Art Heitzer, aheitzer@igc.org
633 W. Wisconsin Ave., Suite 1410
Milwaukee, WI 53203 USA
414-273-1040, ex. 12; fax 414-273-4859...
A Short History of the NLG's Cuba Solidarity Work
November 16, 2015
A Short History of the NLG's Cuba Solidarity Work

Since the first days of the U.S. blockade, the Guild has prominently promoted friendship with the people of Cuba, and defended the U.S. solidarity movement from government repression and attempts to curb its association and expression. This work has shown the Guild at its best. Victor Rabinowitz, an NLG founder, was the president of the Fair Play for Cuba Committee, the first group in defense of Cuba, before resigning when his firm, then Rabinowitz, Boudin and Standard, was retained by Cuba as the government's lawyer in the U.S. in 1960 (by Che, personally, in a meeting and chess game with Victor and Leonard Boudin).

Leonard Boudin represented the first group of travel challengers, in a case where the U.S. Supreme Court affirmed dismissal of a prosecution for arranging travel of 58 Americans to Cuba.

NLG members were members of Venceremos Brigades beginning with the first Brigade. Former national NLG president Karen Jo Koonan and former NLG International Committee chair and Western region RVP Joan Andersson were on the second Venceremos Brigade in the winter of 1970, just before the opening of the Bar Sinister law collective in Los Angeles. It was on this brigade that Karen Jo explained to Cuban Brigadistas the Guild's role in supporting U.S. solidarity movements, and the first organizational NLG delegation was conceived. Karen Jo led a "California NLG delegation" in December, 1970. Another NLG delegation was famously turned back in Mexico City as a result of U.S. government intervention. In August 1972, the first official national NLG delegation, hosted by ICAP (the Instituto Cubano por Amistad Con Los Pueblos), took place. Karen Jo, then in the National Office Collective, accompanied this group. More "official" delegations followed throughout the 1970's and early 1980's, which were formative leadership experiences for NLG leaders and national office staff.

These "official" groups expanded the Guild's role providing legal support for U.S. organizations engaged in Cuba solidarity work. An important intersection between the Guild's organizational work and legal support for U.S. solidarity movements came in 1977 when the Guild created a "path" for Cubans to obtain visas to come to the U.S. and speak to U.S. audiences. The NLG's 40th Anniversary Convention in Seattle in August 1977 was the first time Cubans were given visas and were able to speak to a U.S. audience outside the United Nations since the beginning of the blockade. (The three speakers were two representatives of the Federation of Cuban Women, Maria Yolanda Ferrer and Ana Maria Navarro; and a Cuban Supreme Court Justice, Enrique Marimon Roca.) Many guests from Cuba followed in the 1980's and 1990's, with Ruben Remigio Ferro, the President of the Supreme Court of Cuba, making his only visit to the U.S. at the October 1999 NLG Convention in San Francisco.

The Guild's Cuba solidarity work grew rapidly in the late 1970's and 1980's, during which time several hundred Guild members visited Cuba on people-to-people Guild-sponsored groups, and the Cuba Subcommittee was created at the Seattle Convention. When the Reagan Administration resumed a policy of overt hostility toward Cuba, the NLG's unique legal support role became especially notable.

In addition to the NLG Cuba Subcommittee's work, Guild members undertook legal support of Cuba solidarity organizations throughout the U.S. To name only a few Michael Krinsky a partner in Rabinowitz, Boudin, Standard, Krinsky & Lieberman, has represented the Center for Cuban Studies, and represented Medea Benjamin's Freedom to Travel Campaign, the last big legal challenge to the travel ban; Michael Smith and former NLG national president Michael Ratner have written books, done speaking and organized panels. Michael Ratner with Jeanne Mirer filed a brief in support of certiorari for the Cuban 5 in the U.S. Supreme Court; Marty Stolar represented Cuban filmmakers in early years and in recent years defended IFCO and Pastors for Peace; former NLG Los Angeles Chapter president Barbara Honig was on an early NLG delegation and became a leader of the Venceremos Brigade in Southern California; Claudia Slovinsky staffed the Cuba Resource Center; the late Claudia Morcom of Detroit went to Geneva to testify for the Cuban 5 in the UN on the Guild's behalf; Dean Hubbard and Joan Hill have led 16 annual NLG Labor and Employment Committee study trips to Cuba, and brought the leading Cuba union and employment lawyer Guillermo Ferriol to a series of NLG conventions over the last decade; Cynthia Anderson Barker has been a member of the NLG Cuba Subcommittee's "Wall of Lawyers" network in Los Angeles; Jeffrey Fogel, a former NLG International Committee co-chair and CCR Legal Director organized CCR's project to represent activists whom OFAC assessed civil penalties; James Klimaski of the DC Guild has been the NLG's and CCR's "local counsel" in a number of legal cases involving challenges to the U.S. blockade of Cuba; Hal Mayerson founded the Cuba Subcommittee in 1977 and along with Franklin Siegel of the NLG National Office organized the first visit of Cubans granted visas and allowed to appear and speak in the United States to come the NLG's 40th Anniversary Convention in August 1977. Hal was the attorney for the Antonio Maceo Brigade as it created the historic first step toward reconciliation between Cubans resident in the U.S. and Cuba; Franklin Siegel represented the Venceremos Brigade and the U.S.-Cuba Medical Project; Sarah Wunsch of Boston was lead counsel in Nation v. Haig, the successful lawsuit brought by the NLG and CCR challenging OFAC's attempt to require licenses to import books, newspapers and First Amendment materials such as posters from Cuba; former National Office staff member Gerald Horne has written the Monthly Review Press book "Race to Revolution: The United States and Cuba During Slavery and Jim Crow"; Art Heitzer for the Cuba Subcommittee organized 200 NLG members and families to attend the XVth Congress of the International Association of Democratic Lawyers in Havana in October 2000; and also with CCR set up and trained a national network of over 50 lawyers to advise and represent U.S. travelers to Cuba during the travel crackdown in the years 2000-2006, including assistance at all of the dozen "trials for travel" held in Washington D.C. under George W. Bush and has provided continued advice to U.S. travelers ever since; Leonard Weinglass and Rafael Anglada Lopez represented the Cuban 5.

For more than a decade, the Cuba Subcommittee has had a leadership presence in solidarity work supporting the Cuban 5, and a number of NLG lawyers have been counsel in seeking to gain their freedom though the courts. The Cuba Subcommittee has helped to embrace the newest generation of Guild leaders into the Guild's proud tradition of solidarity with the Cuban people.
---------------------------

The NLG Cuba Subcommittee is indebted to Franklin Siegel for preparing this summary in May 2015. To join the Cuba SC, our listserv, for more info, email: aheitzer@igc.org....
NLG Members Release Film, ZEDEs: Neocolonialism and Land Grabbing in Honduras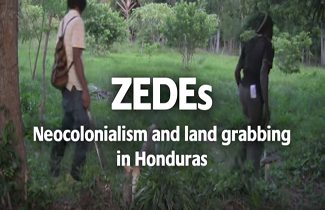 November 13, 2015
A delegation from the National Lawyers Guild (NLG) traveled to Honduras in August 2015 to produce a film documenting the looming threat of the first semi-autonomous zones, known as Zones for Economic Development and Employment (ZEDEs). The film titled, ZEDEs: Neocolonialism and land grabbing in Honduras is being released today....
NLG denounces Saudi-led military attack on Yemen, US complicity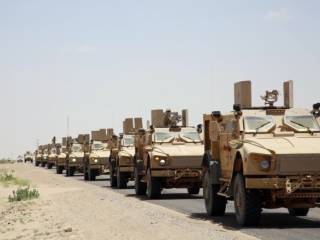 November 8, 2015
The National Lawyers Guild's Taskforce for U.S. Accountability in the MENA Region issued the following statement denouncing the Saudi-led war on Yemen and US complicity and involvement:...
NLG resolution urgently calls on US government to normalize Cuba relations, end persecution of anti-blockade activists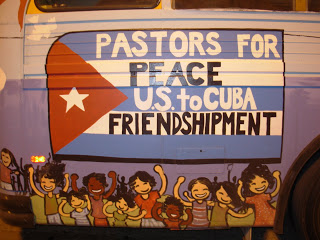 October 31, 2015
The following resolution was passed by the National Lawyers Guild unanimously at its 78th convention, in Oakland, California, on October 24, 2015, reiterating its call to fully end the blockade on Cuba and also demanding an end to the IRS proceedings against the Interreligious Foundation for Community Organization (IFCO) and other threats against organizations and people working to end the blockade on Cuba....
Electoral Delegation to Venezuela: December 2-10, 2015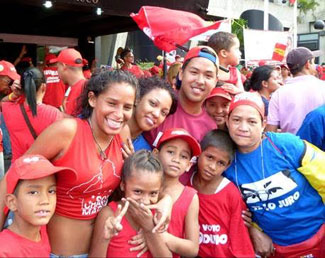 September 12, 2015
Venezuela has been at the forefront of sweeping changes in Latin America. Its Bolivarian Revolution heralded in a transformative decade that propelled millions of Venezuelans out of poverty, and inspired other democratic revolutions throughout the continent. Today's Latin America looks nothing like it did 15 years ago: tens of millions of citizens have unprecedented access to education, health care, and dignified housing....
Mexican Gov't on Trial for Crimes Against Humanity
NLG Co-Convenor of International Tribunal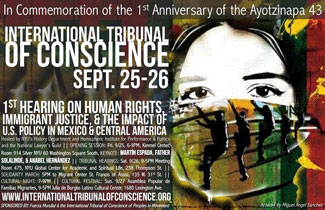 September 12, 2015
The NLG and NLG-NYC Chapter are co-convenors of the International Tribunal of Conscience of Peoples in Movement (ITCPM) to take place in New York City, September 25-27, 2015. The Tribunal coincides with the one-year anniversary of the kidnapping and forced disappearance of 43 students in Ayotzinapa....
Who we are
The NLG International Committee (IC) supports legal work around the world "to the end that human rights shall be regarded as more sacred than property interests." As lawyers, law students, and legal activists, we seek to change U.S. foreign policy that threatens, rather than engages, or is based on a model of domination rather than respect. The Guild provides assistance and solidarity to movements in the United States and abroad that work for social justice in this increasingly interconnected world.

The NLG IC plays an active role in international conferences, delegations and on-going projects that examine and seek to remedy conditions caused by illegal U.S. or corporate pracitices. By bringing an alternative perspective to multinational institutions, schools, community centers and congressional hearings, the IC and its members actively educate, litigate, and truth-seek toward the end of social justice.

Get involved with us today and be part of building a more peaceful and just world.
Learn more about the International Committee and its history.