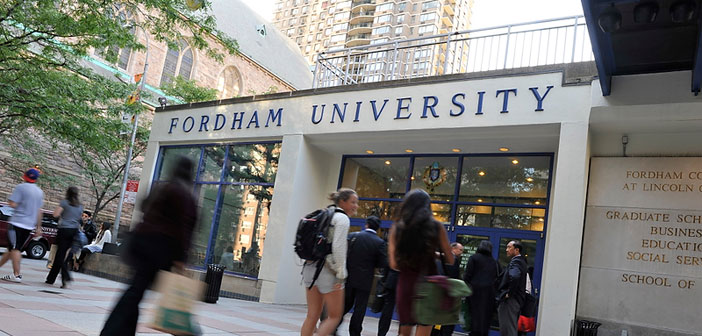 Monday, January 23
1:00 pm
Fordham University
113 W. 60th St
New York, NY
Facebook: https://www.facebook.com/events/1181170275336535/
Fordham Students for Justice in Palestine is calling for a solidarity rally at Fordham's Lincoln Center campus at W. 60th St and Columbus Ave on Monday, January 23 at 1 pm.
The school's administration has vetoed the student government's vote to approve SJP for club status. Not only does this move violate free speech principles and civil rights protections, but it also disrespects the authority of the student governing body. It is also a direct attack on Palestine solidarity activism.
We are calling on all those who fight for justice to stand with us as we resist this shameful decision by Fordham University. We need your solidarity and support. We cannot allow this attack on student activists. It's an attack on our entire community.
Here is some media coverage of Fordham's decision: https://www.insidehighered.com/news/2017/01/18/fordham-denies-student-palestinian-rights-group-approval-being-too-polarizing
Media contact: fordhamsjp@gmail.com