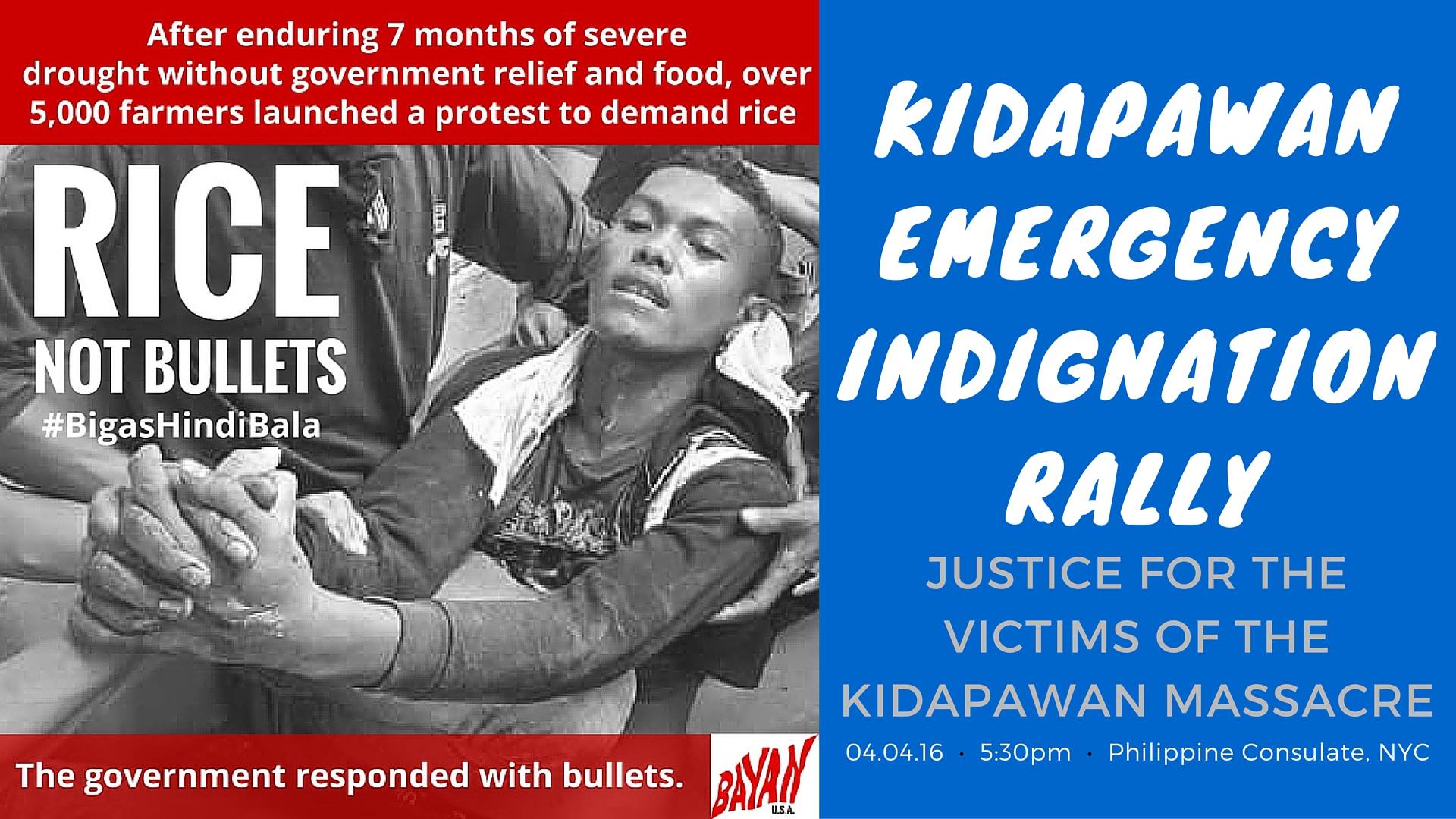 After enduring 7 months of severe El Niño-induced drought without government relief and food, over 5,000 peasant and indigenous Lumad farmers launched a protest. Starving and unable to provide for their families, they demanded relief from the government by blocking a highway in Kidapawan City in the North Cotabato region of Mindanao, Philippines. Instead of providing much-needed relief, the Philippine government responded with bullets, leaving 3 dead and more than 100 people wounded, many in critical condition.
BAYAN USA Northeast is responding with an emergency rally to express our utmost condemnation of this state repression and violence. Join us this Monday, April 4th in front of the Philippine Consulate General in New York to demand justice! We call upon all people who stand for human rights and self-determination to take a stand against the Philippine government's reign of terror against peasant farmers and indigenous communities in Mindanao! As the international community, we must demand that the Philippine government be held accountable for this atrocity.
WHERE: Philippine Consulate 556 5th Ave (between 45th and 46th Sts.), New York, NY
DATE: Monday, April 4th
TIME: 
5:30pm assembly, 6:00pm
program start
Join us in our calls:
Stop Lumad killings! Stop the killings in Mindanao!
Fight for genuine agrarian reform!
Justice for the Mindanao farmers of Kidapawan!
Bigas hindi bala! Rice not bullets!