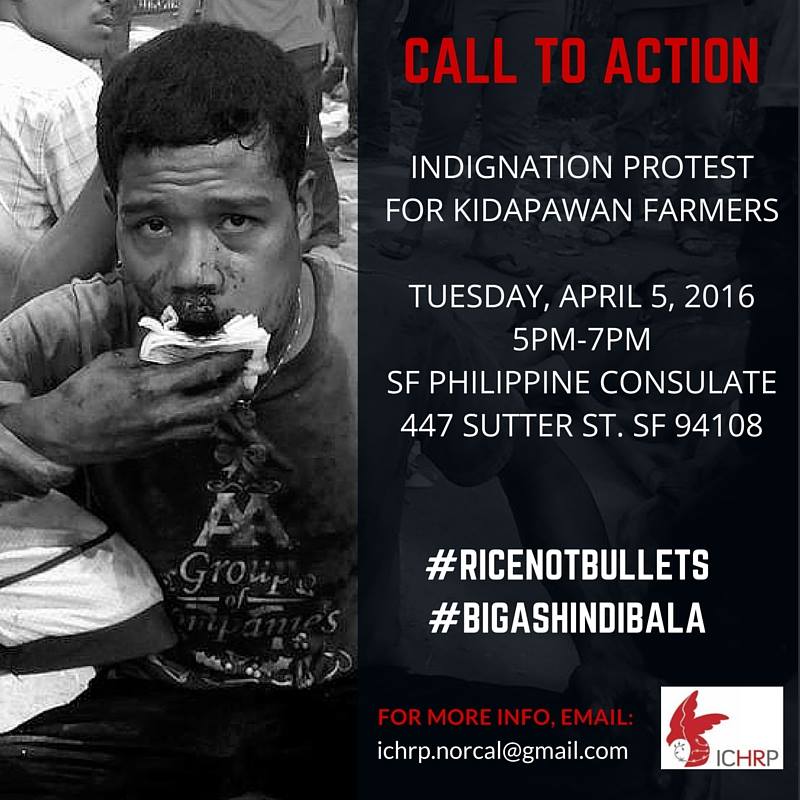 Tuesday, April 5
5pm-7pm
San Francisco Philippine Consulate
447 Sutter Street, SF 94108
On March 30, 2016 more than 5,000 farmers from different parts of North Cotabato protested at the Kidapawan highway after months of hunger caused by a severe drought and the effects of El Niño on their crops and food production. The farmers demanded for the government to provide immediate rice support and the release of calamity funds.
The Philippine National Police responded by opening fire against the unarmed farmers, leading to the death of 3 people, 116 wounded, 78 arrested and detained, and more than 3,000 farmers seeking refuge after the violent dispersal.
Join the International Coalition for Human Rights in the Philippines-Norcal Network in condemning the vicious attacks, demanding for justice for the farmers, and calling for accountability!